Scientists from Malaysia performed an experiment to determine the solubility of castor oil by using supercritical carbon dioxide as extracti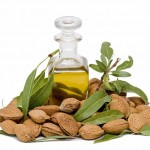 ng solvent.  A simple dynamic technique was used to obtain the solubility of castor oil in super critical carbon dioxide.  Five semi-empirical models were tested for their ability to correlate the experimental data.
Results showed that the test models used correlated the castor oil solubility data with the lowest average absolute relative deviation percentage (AARD %).