Scientists from India performed an experiment to optimize the synthesis of biolubric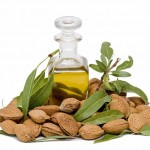 ant basestock from high free fatty acid castor oil via epoxidation reaction. Influence of various process parameters was optimized.  Central composite design (CCD) was used to evaluate the effects of process variables on maximum oxirane oxygen content (OOC).
From the response surface methodology study, it could be concluded that low FFA CO could act as a suitable feedstock for lubricant synthesis with improved physico-chemical properties.