Researchers from Brazil performed an experiment to evaluate the feasibility of OSB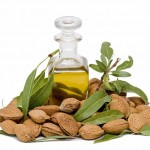 panel production Parica (Schizolobium amazonicum) wood particles bonded by castor oil based polyurethane resin. Three different resin contents (8%, 10% and 12%) were evaluated.
Results showed that panels produced with 8% of resin content were best as they were compatible with norm requirements and used less resin in the manufacturing process. Thus Parica wood and castor oil based polyurethane resin in the OSB panels production is feasible.