Castor seed prices increased due to increased demand from the crushers on the s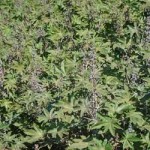 pot, while there was a decrease on futures as traders booked the profit at higher level.
The export demand for castor oil had increased the demand from crushers. The price of the castor oil was up Rs. 5 to Rs. 830/10 kg.