Castor oil is a pale yellow vegetable oil that is extracted from castor seeds. Castor oil is mainly used in preservative, medicine, lubrication etc.
Asia Pacific is the largest consumer of castor oil and is expected to retain the higher growth rate during the next few years due to strong growth in pharmaceuticals and cosmetics industry. China and India have witnessed a major chunk of the production and consumption of castor oil in the Asia Pacific region.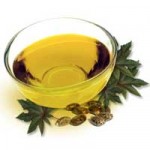 The castor oil market in Europe is growing on the back of rising demand of bio based cosmetic production, whereas the demand for castor oil in North America is driven by the strong consumption of biodiesel.
The worldwide market for Castor Oil is expected to grow at a CAGR of roughly 4.1% over the next five years, will reach 1500 million US$ in 2023, from 1180 million US$ in 2017.