Owing to the rapid growth of biodiesel, lubricants and cosmetics industries, the growth of castor oil and derivatives market is expected to reach $1.81 billion by 2020. A strong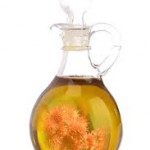 shift of volatile crude oil prices towards the substitution of conventional fuels by biofuels has also a positive influence on the growth of castor oil market.
Castor wax industry is expected to reach the highest growth rate of CAGR of 5.8% from 2014 to 2020. Also, the growth of personal care industry, particularly in Asia Pacific and Latin America is expected to increase over the next 6 years.