Researchers from India conducted an optimization study to improve low-temperature properties of chemically modified high free fatty acid castor oil methyl esters. Castor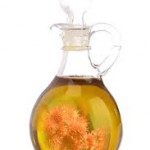 oil fatty acid methyl ester was prepared and epoxidation process was carried out using hydrogen peroxide as oxygen donor and IR-120 as heterogenous acid catalyst.
Response surface methodology was implemented to optimize the epoxidation process. The results showed that epoxide blended with COFAME showed an improved pour point compared with pure epoxide.