Scientists from China performed an experiment to analyze the dynamic surface tension of aqueous solutions of castor oil acid methyl ester ethoxylate. The dynamic surface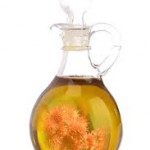 tensions were measured by bubble pressure method. The effect of dynamic surface tension at different concentration, temperature and presence of inorganic electrolyte were investigated.
The results showed that the dynamic surface tension decreases with increase in temperature and increases with increase in inorganic electrolyte concentration.