Castor seeds are being sold at the rate of Rs. 4000/quintal in Andhra Pradesh and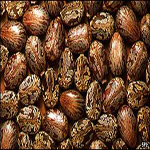 Telangana owing to steady export demand and increased acreage in the kharif season.
Earlier, during the sowing season, prices surged from Rs. 3900/quintal to Rs. 4200/quintal due to slow progress of sowing in Gujarat and Andhra Pradesh.