Researchers from China have announced the possibility of making jet fuel from castor oil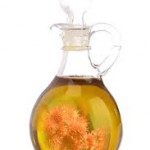 and are aiming to produce tens of thousands of tons next year.
The team has made one ton of fuel with less than 1.3 tons of castor oil at a cost of less than $23,400. Their research results have been published in the International Journal Bio resource Technology.