Castor oil and derivatives market has been growing at a good pace over the past few years on account of growing demand for bio-degradable products.
Recent market study has shown that increasing application scope of castor oil and derivatives in major end-use industries including pharmaceuticals,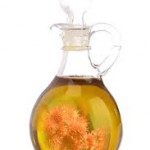 cosmetics & personal care, plastics & resins is expected to drive the castor oil market in future.
Shift in focus towards castor oil and derivatives due to stringent regulation from government boards such as EPA and PNGRB is also likely to create opportunity for market players.