A New Jersey-based cosmetologist is promoting healthy living with her skincare awareness. NBI All Natural is a one-stop shop for all skin and hair needs.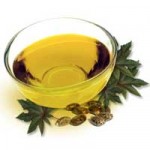 All of NBI's products are non-sulfate and cruelty-free. And they share one unique ingredient — Jamaican black castor oil, a multi-use oil for hair and skin.
The line features 22 unisex products, from body scrubs, to lotions, balms, lip care, to hair oils and other products.