Researchers from Spain performed an experiment to analyse post-polymerization modifications of a functional polyester derived from castor oil.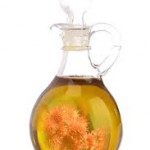 The aliphatic functional polyester was obtained by enzymatic polycondensation of dimethyl 2,9-dibromosebacate and 1,10-decanediol derived from castor oil.
Results showed that the alkyl halide functionality reacted with thiols, amines and carboxylic acid under mild conditions showing high modification degrees.