Shiny Leaf, a US based cosmetics company recently launched premium castor oil as part of the company's new line of essential oils. The new premium oil has received much attention among Amazon customers since the start of its sale online. It has also become a hit among beauty experts all over the world.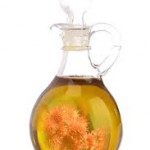 Castor oil is an essential oil and has many applications including slowing down the signs of skin aging by providing moisture, prevent stretch marks, good hair growth, etc.
In recent years, many large companies have launched castor oil based cosmetics products, which shows that castor oil will play a major role in cosmetics industry in future.