While commodity derivatives market regulator SEBI might have had concerns arising out of price volatility, it appears that the directive to the exchanges to impose a special cash margin of 20 per cent on the long side with effect from March 27 was issued without a clear understanding and appreciation of the current fundamentals and dynamics of the castor market.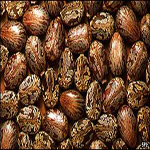 Following high production and burdensome inventory, for four years castor seed rates generally ruled at relatively low levels, falling to as low as ₹3,100 a quintal exactly a year ago.
Castor seed growers were the worst hit by low prices. This year they responded as they usually do and in the only way they know.