Castor oil is one of the most multipurpose plant oils. After plant oils, castor oil is considered to be the most required oil. However, growing concerns pertaining to biofuels specially biodiesel and biopolymer across the globe is pushing castor oil to play a much larger role in the world economy.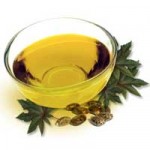 Growth of major end-use industries (lubricants, cosmetics and pharmaceuticals) and increasing demand for sustainable products & biodegradable is anticipated to fuel the demand for castor oil derivatives market. Also regulatory support and rising prices of alternative renewable chemicals is expected to drive the global castor oil derivatives market.
However factors such as manufacturing cost is causing restraints for the castor oil derivatives market.