Demand and awareness for castor and other organic products are on the rise in Kuching, a city in Malaysia as search for more health conscious options have increased in the locality.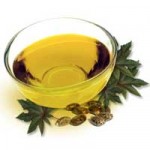 The observation was shared by a local pharmacy industry during a cosmetic product launch recently. There has been an increase in demand for organic products, especially essential oils and carrier oils in recent times.
SHINE pharmacy, the only retailer of castor oil in Kuching currently, expressed that castor oil has been the best selling product in the past few months.