With increasing demand for castor oil and its related products, Jamaican stakeholders are planning to venture into this exciting industry which is expected to grow to over US$ 2 billion in the next seven years.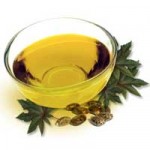 According to Jamaica Castor Industry Association (JCIA) while the association has only been formally registered since January 2017 it has been working since last year to sensitise stakeholders in the castor industry and recruit members.
Jamaica has also recently started a project "Grow Castor Bean". The goal of the project is to provide a consistent supply of castor oil to markets locally and internationally.