Oils have played an essential role in many women's beauty regimes. Castor oil is one among them and the most overlooked. The main benefit of castor oil is the stimulation and promotion of hair growth and has become the main ingredient for luscious eye lashes.
Here are some key beauty benefits of castor oil: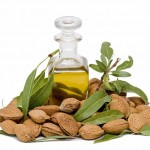 When applied in scalp, fatty acids in castor oil can penetrate hair follicles and moisturise deep into the scalp, preventing flaking skin.
The ricinoleic acid and omega 6 present in the oil are great for hair growth and promote circulation. Applying castor oil in eyelashes and eyebrows can make them grow thicker.
Help repair spots and scars due to anti-inflammatory properties of the oil.