Castor (Ricinus communis L.) is cultivated around the world because of the commercial importance of its oil. India is said to be the world's largest producer of castor seed and meets most of the global demand for castor oil.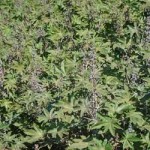 Nigeria imports over N30 billion worth of castor oil every year despite having arable and fertile land, and climatic conditions suitable for its farming. It is crystal clear that only very few Nigerians are taking advantage of the present opportunities in the different agriculture value chains.
Numerous opportunities abound in castor farming, as a potential farmer or investor can make up to N50 million on 10 hectares of land over a period of seven years due to its more than 1000 uses and over 80 health benefits.