Contributor: Narasimhan Santhanam, Cofounder & Director, CastorOil.in
The Global Castor Conference 2014 was held in Ahmedabad on 22nd Feb 2014. I on behalf of CastorOil.in attended the conference.
This conference is by far the largest and most prestigious castor congregation in the world, so it was a pleasure to be present there.
This is the first of a series of blog posts I plan to write on the conference.
In this post, I will provide an overview of what happened at the conference and following this up in the next few days with details and inputs from specific sessions at the conference, and also from my interactions with a number of experts present there.
Stats
The conference had about 450 industry professionals participating, from around the world. Pretty much every important entity in the world of castor was present physically or virtually (through video conference).
The conference itself was a fairly brief affair, just one day (Feb 22nd) and five sessions.
Brief details of each session presented in this post.
Inaugural Session
Welcome Address: Vijay Data, President SEA (Solvent Extractors Association)
Brief Overview of the Castor Industry – Abhay Udeshi, Chairman, SEA Castor Seed, SEA Castor Seed & Oil Promotion Council
Address by Guests of Honour
Samir Shah – MD, National Commodities & Derviatives Exchange (he was replaced by a lady from the same organization)
Suresh Kotak , Chairman, Kotak Group of Companies
Keynote Address
Bhakul Dholakia, Director, Adani Institute of Infra Management
Address by Chief Guest
Ramesh Abhishek. Chairman, Forward Market Commission
Vote of Thanks
Atul Chaturvedi, Co-chairman, SEA Castor Seed & Oil Promotion Council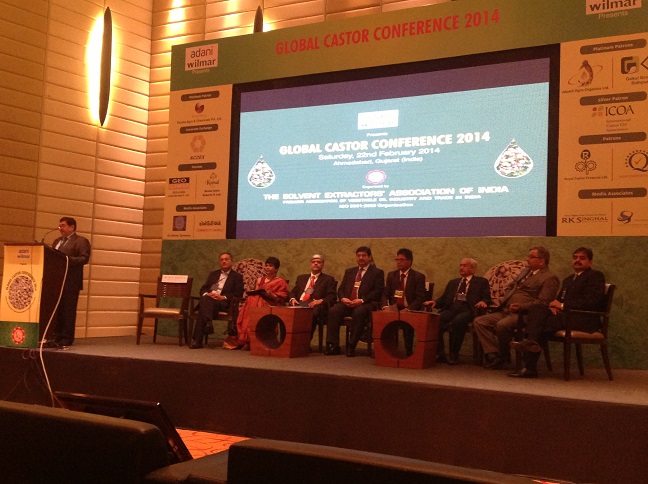 Picture of the Inaugural Session
Global Castor Oil Consumption Outlook & Emerging Trend
Moderator: G Chandrashekar, Commodities Editor, Hindu Business Line, Mumbai
Panelists:
India: Atul Chaturevedi, Adani Wilmar, Ahmedabad
Europe: Hans Boloney, Technical Oils, Nidera, Netherlands
China: Wu Zhidong, Kong Associate
World: Thomas Mielke, Iste Mielke GmbH (Video presentation)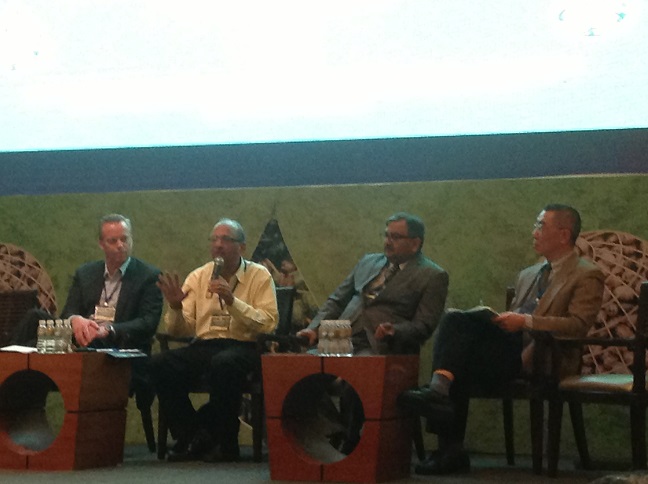 Pic from the above session – L-r – Hans,
Chandrashekar, Atul, Wu. Thomas was thru video conference
Indian Castor Seed & Oil Scenario & Expectation
Moderator – Haresh Vyas, Royal Castor Products
Vikram Udeshi (Jayant Agro Organics) – Industry perspective
Pankaj Kumar (Adani Wilmar) – Industry perspective
Manoj Agarwal, Kedarnath Corp, Palanpur, Trader – Trader's perspective
Alok Agarwal, Babulal Bajragnglal, Sumerpur, Trader – Trader's perspective
Prahlad Singh Champavat, Farmer, Aravali Dist – Farmer's perspective
Maganbhai Patel, Farmer, Palanpur – Farmer's perspective
Abhisek Govilkar, Vice President. NCDEX – Exchange perspective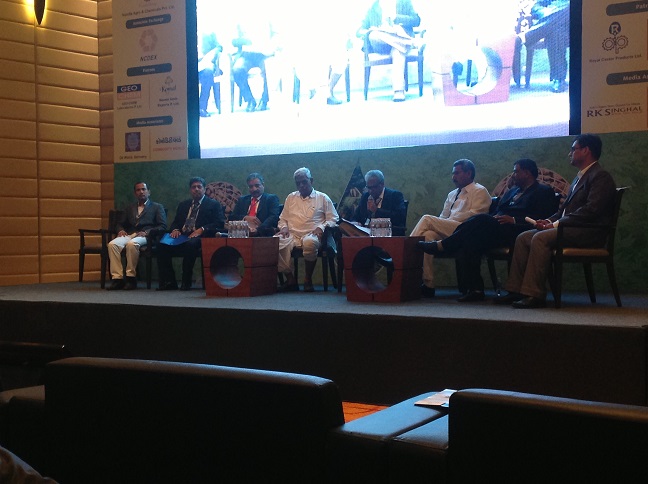 Pic from the castor seed & oil scenario expectation session
 Indian Castor Crop Survey (2013-14)
Naresh pednekar & Suresh Sawant – Nielsen (India)
Castor Oil Price Forecast
Nagraj Meda – Transgraph Consulting, Hyderabad
Castor Oil Price Outlook 2014 – Panel Discussion
Moderator: Shvetal Vakil from Mumbai
Participants
Atul Chaturvedi, Adani Wilmar
Abhay Udeshi, Jayant Agro Organics
Kanubhai Thakkar, Gokul Refoils & Solvents
Hans Bolomey, Technical Oils, Nidera, Netherlands
T. Tantiponganant, Thai Castor Industries, Bangkok
James Bray, Fuerst Day Lawson, London
Timm Wiegmann, Alberdingki Boley GmbH, Germany
L – r – Atul Chaturvedi (Adani Wilmar), Timm Wiegmann (Alberdingki Boley GmbH), James Bray (Fuerst Day Lawson), T. Tantiponganant (Thai Castor Oil), Shvetal Vakil, , Hans Bolomey (Technical Oils, Nidera, Netherlands), Kanubhai Thakkar (Gokul Refoils & Solvents), Abhay Udeshi (Jayant Agro Organics)
A Pic of the Global Castor Constellation – the global big shots all at one place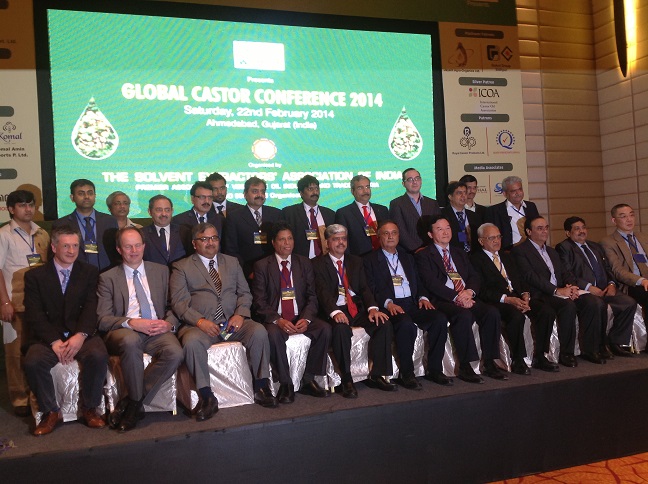 And finally, the not so big shots

– Me (right) and Rajiv Ram who had come from LMC, UK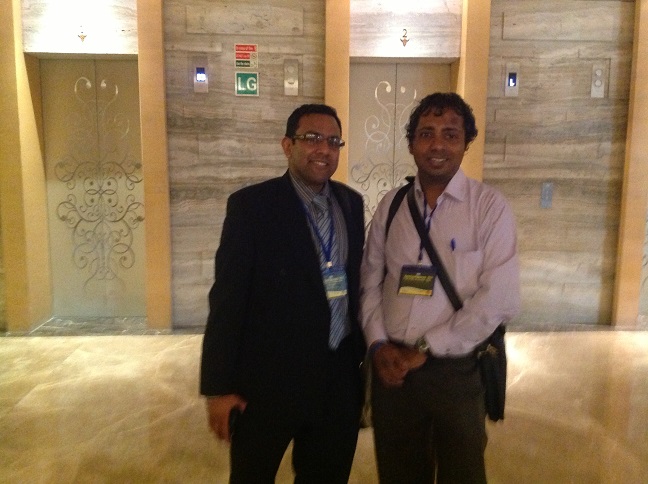 This post was written by Narasimhan Santhanam, Cofounder & Director, CastorOil.in
Some interesting links
Some Innovative & Unique Solar Power