Levosulpiride (LSP) is a hydrophobic benzamide derivative used in the treatment of schizophrenia. In order to enhance the drug absorption and bioavailability,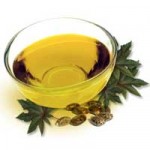 scientists from India did a research to formulate castor oil based globule.
Results showed that at a certain ratio of castor oil, polyethylene glycol and Tween 20, the formulation had shown uniform globule size, no interactions of LSP with Self Nano Emulsifying Drug Delivery System components and a higher pharmacokinetic parameter than that of commercial preparation.